Does everyone on the planet already know about xkcd and visit them thrice weekly? Why am I always the last to know? (I know these images are too big to fit on the blog, but I'm too HTML-challenged to fix them.
Click on them
to see them for real!!!)

Ha, ha, ha, ha, ha, ha!!!!!!!!!!!!

And forgive the language below, but it's *infuriating* to see something as inspiring at a Nick Vujicic YouTube video with horrible comments beneath it and inappropriate videos beside it...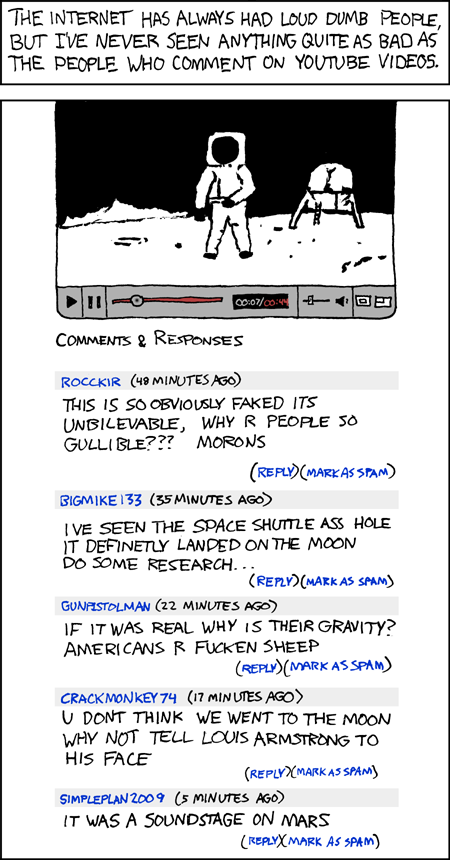 Thanks to Brandon & Josh, two former students, for sharing the joy of xkcd with the world...including their old teacher!
And here's a sweet one...